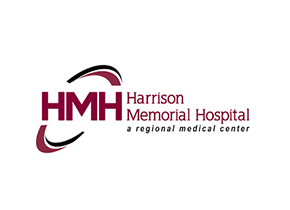 August 1, 2022
AblePay Health and Harrison Memorial Hospital Announce Partnership
Allentown, PA. August 1, 2022: AblePay Health (AblePay) announced a strategic partnership with Harrison Memorial Hospital to bring the AblePay model to their patients and hospital.
Harrison Memorial Hospital has provided healthcare services to the Harrison County community for over 100 years. Once a community hospital, their comprehensive practice has recently expanded by acquiring cutting-edge technology and partnering with physician specialists leading in their field to deliver the highest quality of healthcare to their patients.
Harrison Memorial Hospital, located in Cynthiana, Kentucky, serves patients in Harrison County and the surrounding counties. Harrison Memorial Hospital currently has 17 physicians on its active medical staff and more than 100 consulting specialists and is licensed in the state of Kentucky to operate 61 beds.
"At Harrison Memorial Hospital, our mission is to provide high-quality health and medical care services to the communities we serve. We accomplish our mission by working with others who share our commitment to providing cost-competitive healthcare services. When we saw the AblePay platform, we immediately recognized the benefits this will provide for our patients and the hospital." Said Peggy Lair, Chief Financial Officer, Harrison Memorial Hospital
"We are excited to partner with Harrison Memorial Hospital. said John Fistner, AblePay founder and CEO. "Partnering with AblePay not only provides their patients with savings on their out-of-pocket medical costs but provides flexibility to decide how they wish to pay these expenses based on their individual financial needs. Our program not only enhances the financial wellness for patients but reduces collection costs for Harrison Memorial, allowing us to help improve their revenues and efficiencies."
####
About Harrison Memorial Hospital
Harrison Memorial Hospital is a growing network that exists to provide high-quality health and medical care services to the people of Harrison and the surrounding counties in their region. With more than 100 years of caring for the communities they serve, Harrison Memorial Hospital is continually expanding its facility, acquiring cutting-edge technology, and partnering with leading physician specialists in their field to deliver the highest quality healthcare closer to home. Harrison Memorial Hospital offers a range of patient care options including recently renovated private inpatient rooms, a modern emergency department, state-of-the-art labor, delivery, and recovery suites, chemotherapy and infusion therapy suites, surgical suites, specialty clinics, and a team of health professionals with unmatched experience in the area.
About AblePay Health
Founded in Bethlehem, Pennsylvania, in 2016, AblePay Health (ablepayhealth.com) offers a simple solution to increasing healthcare costs in the United States. Since its inception, AblePay has assisted healthcare consumers and medical providers in Pennsylvania and New Jersey. Over the past 18 months, they have expanded to Ohio, Kentucky, Indiana, and Georgia.
AblePay Health assists healthcare providers in reducing their collection expenses while increasing receivable times. Healthcare consumers interested in lowering their out-of-pocket medical costs can enroll in this no-cost program. In addition, the program provides flexible payment terms and convenience with a high level of support for members. The business model works to assist both providers and healthcare consumers, strengthening that relationship while benefitting the communities they serve.