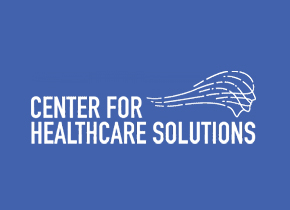 June 1, 2022
AblePay Health and Healthcare Council of Western Pennsylvania Announce Partnership
Allentown PA. June 1, 2022: AblePay Health (AblePay) announced a strategic partnership with the Healthcare Council of Western Pennsylvania (HCWPA) to bring the AblePay model to its members.
HCWPA is a nonprofit regional trade association representing acute and non-acute facilities, organizations serving individuals with intellectual and developmental disabilities, and specialty healthcare providers, in 30 counties in western Pennsylvania and northern West Virginia.
"We are excited to partner with the Healthcare Council of Western Pennsylvania," said John Fistner, Founder and CEO. "Our platform accelerates revenues and removes the costs associated with collecting out-of-pocket payments for medical providers while completely changing the patient experience. Working with HCWPA will allow us to introduce our patient financial engagement program to a market that may be unfamiliar with how we are benefitting providers and their patients."
Nick Vizzoca, President of the Healthcare Council of Western Pennsylvania, said, "Our new partnership with AblePay Health creates an exciting and innovative opportunity for our members. We were intrigued by AblePay's unique business model that allows medical providers to decrease costs and dramatically increase revenues while assisting their patients in diffusing rising out-of-pocket medical expenses. We're thrilled to welcome AblePay to our association and are excited to see the impact that it will make for our Members and their Patients."
####
About Healthcare Council:
Healthcare Council of Western Pennsylvania is a regional association representing a continuum of healthcare facilities, including hospitals, long-term care facilities, long-term acute care providers, and specialty hospitals. In addition, we partner with more than 30 sponsors and business associates that support the region's healthcare providers. We are the strategic partner and neutral convener for our membership to work collaboratively and address common concerns and share best practices while enabling them to help improve the health of our communities and maintain their status as economically viable entities. The Healthcare Council prepares regular financial and workforce reports to help decision-makers in their planning processes, provides up-to-date educational and training materials on best practices and compliance, and serves as a hub for connecting members to relevant industry resources.
About AblePay Health:
Founded in Bethlehem, Pennsylvania, in 2016, AblePay Health (ablepayhealth.com) offers a simple solution to increasing healthcare costs in the United States. Since its inception, AblePay has assisted healthcare consumers and medical providers in Pennsylvania and New Jersey. Over the past 18 months, they have expanded to Ohio, Kentucky, Indiana, and Georgia, with new markets on the horizon.
AblePay Health assists healthcare providers in reducing their collection costs, increasing receivable times, and bettering their financials. Healthcare consumers interested in lowering their out-of-pocket medical expenses can enroll in this no-cost program. In addition, the program provides flexible payment terms and convenience with a high level of support for members. The business model works to bridge the gap between providers and healthcare consumers, strengthening the relationship and creating a better patient experience.